Are you looking for the best 2 way radios for business? If so, then you've just landed in the right place.
Two way radios can be a great help if you want your business to function efficiently. These devices can help you and your employees to communicate with ease. What's more, they uphold safety when working alone.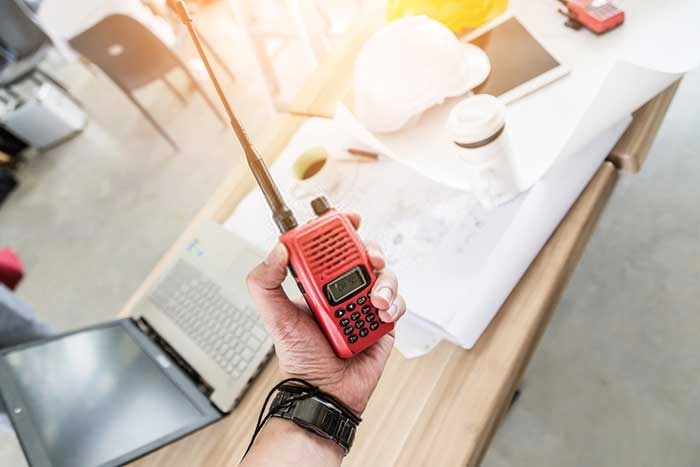 More radio: 5 Best Handheld Ham Radio for Survival for 2019 Updated GuideTop 3 Best CB Radios for Off Roading
While two-way radios for businesses may look the same to their consumer counterparts, these devices have a higher quality. Additionally, when it comes to accessory selections, features, and durability, they can't be beaten. And although they're quite costlier initially, you'll find them a great investment over the long run. In fact, a two-way radio for business can endure the test of time and provide better functionality.
Today, there are lots of two way radios for business. That being said, choosing the best one can be very confusing.
To help you, in this context, we've compiled and reviewed 5 best 2 way radios for business where you can choose from.
Business Two-Way Radios Comparison Table
Product Name
No. of Channels
Battery
Range

Motorola On-Site RDU4100 Two-Way Business Radio

10
22 hours
7 miles

Motorola Professional CLS1410 UHF Two-Way Radio

4
12 hours
5 miles

AMCOM FPCN10A Walkie Talkie

20
33 hours
Up to 3 miles

Motorola MT350R FRS Weatherproof Two-Way

22
10 hours
35 miles

Midland – LXT630VP3 FRS Two-Way Radio

36
6 hours
30 miles
Top 5 Best 2 Way Radios for Business
Motorola On-Site RDU4100: The Best Overall
Though it is not a decorative two-way radio for business, the Motorola On-Site RDU4100 guarantees that it will get the job done. In fact, it is one of the many reasons why we considered it the best of the best.
If you drop it accidentally, it will not bust apart or chip, thanks to its rugged construction. Moreover, it has a simple interface making it easier to use.
On the other hand, if you don't have time to program it manually, you can simply obtain the software and download the setting thru USB.
With Motorola On Site RDU4100, you can also communicate from seven miles away easily. It also has a loud volume, it means you can be heard and speak even in the noisiest surroundings.
Pros
Rugged Construction.
Free software.
Easy to use.
Long range.
Cons
If you're in a dark place you will have a hard time using it because it does not come with a backlit display.
Check on Amazon!
Motorola Professional CLS1410: The Best for Flexible Communication
Looking for a two-way radio for business that offers lots of channels and frequencies? If so, then this for you.
The Motorola Professional CLS1410 is made to provide flexible communication choices in any workplace environment.
This device has 4 channels as well as 56 frequencies for business use. It also has a VibraCall that is good for discretion and for a workplace that has a lot of noise.
With this radio, you can obtain around 200000 square feet. As a matter of fact, it is enough to cover up to 15 floors. The Motorola Professional CLS1410 is also an energy-efficient efficient, actually, it only operates on a single watt.
Pros
Energy efficient.
Great frequency range.
Lightweight.
Rugged.
Offers lots of options for frequencies and channels.
Cons
There is a problem with the charger.
Check on Amazon!
SAMCOM FPCN10A: The Best Portable
SAMCOM FPCN10A is ideal for experienced and new users alike. With a 190 hours of standby time and a working time of 33 hours, this two-way radio is ideal for all industries.
Weighing at only 5.73lbs, SAMCOM FPCN10A considered the best portable two-way radio in this list.
Moreover, with this device, you can privately talk with one co-worker. However, you can also press a button if you want to communicate with more channels at the same time.
With SAMCOM FPCN10A you can expect three miles of clear transmissions in an open area. It also has a noise suppression function that guarantees high-quality audio even in noisy surroundings like restaurants and bars. This device is resistant to dust and can withstand splashes of water.
You can also use this to conduct an emergency call or give announcements.
Pros
Long battery life
FCC certified
Perfect for emergency use
Great range
Cons
According to some users, the quality of sound is not as great as it is advertised.
Check on Amazon!
Motorola MT350R: The Best for Harsh Environments
If you're looking for a business two-way radio that you can use in harsh environments and weather conditions look no further than the Motorola MT350R.
This radio is made to withstand elements while providing the range that you need. The Motorola MT350R has 35 miles of range, but this is under an ideal condition that has no obstructions.
It also has 121 privacy codes, thus looking for private channels to speak on becomes much easier.
Moreover, this two-way radio meets the IP54 standard for weatherproofing Meaning, it is designed to continue to function in snow, rain, or dusty conditions.
Finally, it has further features that improve the overall performance of Motorola MT350R like a high-efficiency class-D amplifier for loud and clear sound quality.
Pros
121 privacy codes.
Weather alerts.
Can withstand a splash of water.
Cons
It is not a waterproof business two-way radio.
Sometimes, it doesn't arrive DOA.
Check on Amazon!
Midland LXT630VP3: The Budget Product
This two-way radio provides 36 channels and has a 30+-mile range in unobstructed areas. The Midland LXT630VP3 has a compact and lightweight design. What's more, it is light in weight, meaning you can pack and carry it easily.
This radio has belt clips that you can attach to your bag strap or belt. In fact, this comes handy if you're always using your hands while working.
The Voice Operated Transmission feature lets you operate it using your voice. Moreover, it has a LO/HI setting that you can use to conserve the life of the battery is running low.
The Midland LXT630VP3 comes with a rechargeable battery pack. However, it is also compatible with three triple-A batteries. Meaning, you can carry extra batteries if you need the device to work for an extended time.
Pros
Budget-friendly.
30-mile range.
NOAA weather alert.
Voice operated transmission function.
Cons
The battery does not last long.
Check on Amazon!
Two-Way Radios for Business Buying Guide
Below are some of the most important things/factors that you need to consider when buying a business two-way radio.
You may like:
Best Long Range Walkie Talkies: Reviews And Top Picks of 2019
Range
If you're looking for a two-way radio that you can use for safety purposes, pay attention to the range. Though they have higher watts, two-way radios for businesses have restrictions when it comes to the range.
Keep in mind that your surroundings have a great impact on the range.
Privacy Codes and Channels
Such items are specially made in order to lessen the odds of outside interference letting you communicate with your coworkers privately.
Look for a unit that has exclusive channels for your company and allows you to utilize security codes to ensure no one will use them.
The number of channels should be taken into consideration as well. Meaning the more channels a device has the better.
Durable Structure
Business owners should be aware of the fact that a business can be exposed to harsh work environments, most especially in mines or construction sites. That being said, it is recommended that you opt for a two-way radio that has a durable structure and can resist strong falls or impacts.
Battery Life
For sure, you do not want to be stuck in emergency situations only to find that your battery is running out of power. With this in mind, consider investing in a business two-way radio that has a long battery life.
Nevertheless, a lot of these devices are compatible with regular alkaline as well as rechargeable batteries so it is a good idea that you carry some extra.
Remember that a two-way radio that has a signal boosting function tends to consume more battery.
Voice Command
Though it is not as important as battery life, this feature is worth considering because it will make your job easier.
If you are going with headsets rather than a handheld business two-way radio, you will be able to utilize the VOX feature. Meaning, you can do a manual labor while talking to an employee or co-worker.
Conclusion:
With a business two-way radio, you will be able to enjoy clear and reliable communication in your workplace. All the products featured in this post are made durable and of high quality. But aside from that all of them boast all the needed features. As a matter of fact, some of them come with additional features.
Review Best 2 Way Radios of 2019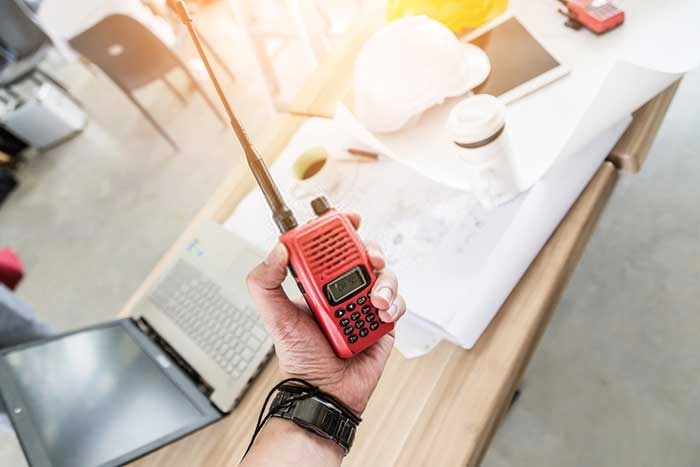 Product Name: business two-way radio
Product Description: Are you looking for the best 2 way radios for business? We've compiled and reviewed 5 best business two way radios where you can choose from.
Price: Check on Amazon
Currency: $
Availability: InStock
FEATURES

COMPATIBILITY

EASE OF USE

VALUE