Uniden DFR7 Radar Detector Review –  Stay Ahead
Uniden DFR7 is really a futuristic device that would keep you one step ahead of the trackers and help you get rid of getting ticketed or trapped by radars such as speed trackers installed at various locations by Police. Especially, when you love to drive a sports car at high speed but you can't, just because of the fear of being tracked by the speed tracking cameras.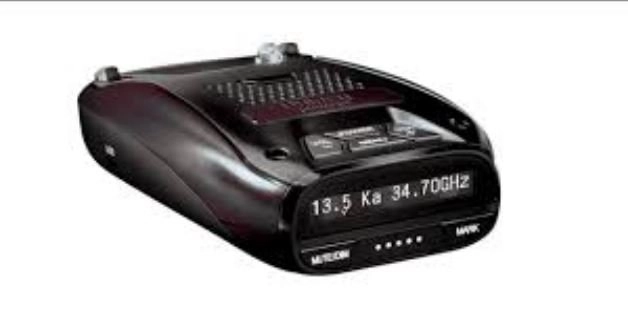 Moreover, it also comes with built-in GPS that also Red-Light Camera Alert as well as Speed Camera Alert which notifies you by giving a warning if there is any kind of tracker ahead in your way. It also allows you to lock the fault locations where there is any possibility of being caught and warns you when you tend to move towards that location.
Brief about Uniden DFR7 – An overview
[img_products img_code="619b53aRHnL" alt="Uniden DFR7 Super Long Range Radar/Laser Detection with GPS" star_class="star-5″ code="B01C0B0RWC" reviews="140+"]
It's high accuracy and flawless performance is what makes it an exceptionally incredible and different at the same time. Also, it doesn't sound/ring false alarms, just like most of the other Radar Tracking devices, which give a false alarm even when any ordinary vehicle passes by. You can save up to 100 fault locations and all thanks to the Built-in GPS, which warns you by alarming when you move towards these locations or not very far away. Apart from this, it also warns you when your speed goes over a certain limit, which can be considered as an important life-saving feature.
You may like: Top 5 Best Radar Detectors Under 200 for the money
Major functions of  Uniden DFR7
Built-in GPS provides accuracy in alarming about the Red-Light Cameras and Speed Cameras as well. It is set to on by default and you can also turn it off as per your requirement.
If the voice alerts are turned on, it would pronounce about the kind of Radar or Laser and on the contrary, if the voice alerts are off, you would hear a chime sound for warning.
It also has various band filters that diminish the chance of false detections by filtering out the noise.
Auto-mute is an exceptional feature of this device which turns the alarm off after 3 seconds if this feature is turned on.
Easy to access
The Uniden DFR7 can be mounted on the dashboard or windshield as per user's convenience. It is mounted with the help of rubber suction cups attached to the brackets. It also offers OLED display which enables you to read the screen even in daylight. On the screen, you can see the Radar Band Frequency display, Current speed of your vehicle, clock, and etc. that allow you to control the device on your fingertips.
[su_row]
[su_column size="1/2″][su_box title="Pros of uniden un-dfr7″ box_color="#00bf08″ radius="0″][su_list icon="icon: check" icon_color="#00bf08″]
Range of Radar detection is great, it can detect the Speed and Red-Light cameras from a good distance.
High accuracy and no false alarms.
It also has an in-built Audio-jack.
It is rich in features like Band Filters for accurate detection.
[/su_list][/su_box][/su_column]
[su_column size="1/2″][su_box title="Cons of uniden un-dfr7″ box_color="#eb4923″ radius="0″][su_list icon="icon: ban" icon_color="#eb4923″]
Although, Uniden DFR7 is equipped with countless features but the cost could have been much better/lower as there are a few devices in this particular segment which offer some of the features similar to DFR7 at much lower prices.
[/su_list][/su_box][/su_column]
[/su_row]
[su_button url="https://www.amazon.com/dp/B01C0B0RWC/?tag=carcbradios.com-20″ target="blank" size="5″ radius="round" icon="icon: arrow-circle-right" rel="nofollow"]Check price on Amazon![/su_button]
Who should use it and why?
The people who like to fly their cars like jet must get Uniden DFR7 installed in their cars as it would not only save them from meeting with a big accident, but it can also keep you away from getting ticketed by a Cop. Moreover, it is really a portable as well as a practical device.
Differential Features
The signal Strength and Vehicle Battery percentage can be seen on the screen which is distinctive feature of this device.
You can set any specific points/areas with the help of built-in GPS where the risk of being trapped or caught is maximum.
The voice notification feature is also present on Uniden DFR7 which also narrates the type of Radar near you.
Highway Vs city mode is the most advanced feature of this device; when highway mode is switched on, the detection is highly sensitive and on the contrary, when city mode is switched on, the detection is comparatively less sensitive.
Useful Tips or Suggestions
Try to mount Uniden DFR7 on the windshield of your car for better accuracy and detection. You can buy it directly from Amazon or else you can directly logon to the official website for Uniden products.
Conclusion
Although, the Uniden DFR7 may not be the cheapest Laser/Radar Detector but it is a good value for money as it offers some incredibly advanced and unique features that other devices in competition do not offer. Also, the accuracy of detection is also great, the in-built GPS adds more value to this device. I have read many reviews on Amazon and found only positive feedback for this device. Therefore, it a good value for money device and I highly recommend this device.
[su_button url="https://www.amazon.com/dp/B01C0B0RWC/?tag=carcbradios.com-20″ target="blank" size="5″ radius="round" icon="icon: arrow-circle-right" rel="nofollow"]Check price on Amazon![/su_button]