Disclosure: As an Amazon Associate I earn from qualifying purchases. This means that at no cost to you, we may earn a small commission for qualifying purchases.
Do you want to keep updated with all the latest news? If yes, then you will need to invest in a handheld radio scanner.
Handheld radio scanners are a useful device that will not just inform you about the latest local news, but they will also offer you weather and traffic updates and even reporting emergencies.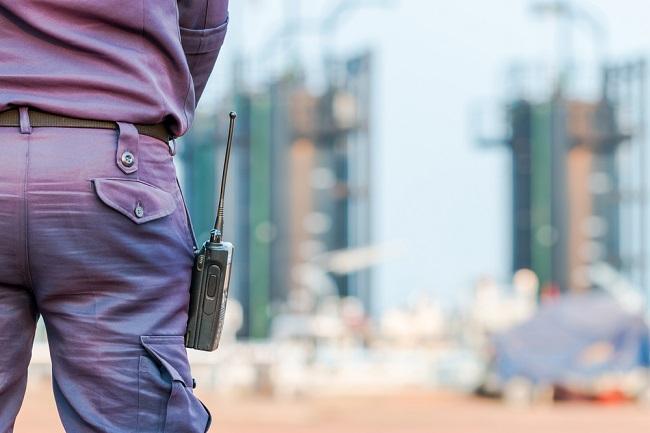 However, due to lots of available options, choosing the best one can be very confusing and challenging.
You may like: 
To help you, we have collected and reviewed the top-rated handheld radio scanners on the market today. But aside from that, we will also show the thinks that you need to consider when making a purchase to ensure that you're getting the right one.
Top 5 Product Summary
| Products | Channels | GPS Compatibility | Check Price | Rating |
| --- | --- | --- | --- | --- |
| Uniden BCD325P2 | Can store up to 25000 channels | Yes | | 4.0/5 |
| Bao Feng BF-F8HP | Limited channels only | No | | 4.5/5 |
| Uniden BC75XLT | Limited trunked channels | No | | 4.0/5 |
| Uniden BCD436HP | Can store 300 channels | No | | 4.0/5 |
| Whistler WS1040 Handheld Digital Radio Scanner | It can scan up to 55 channels per second | No | | 3.6/5 |
Reviews of the Best Handheld Radio Scanners
Uniden BCD325P2 Handheld Radio Scanner
If it is your first time to buy a handheld radios scanner or digital police scanner it's a great idea to buy from a reputable company like Uniden.
The Uniden BCD325P2 comes with a lot of excellent features for efficiency and improved performance. This device is programmed with more than 5000 channels and massive 25,000 allocated channels.
On the other hand, this GPS compatible device helps the search to provide the needed help with ease. Further, this technology restricts the search into a certain place providing all the relevant information.
Other than that, the Uniden BCD325P2 comes with more exclusive features such as close call RF capture technology and Advanced Dynamic Memory System.
This scanner comes with quick-key system access that allows the user to access the system that they use often more rapidly.
Nevertheless, setting up the keys that you want to hear from the system is pretty easy. All you have to do is simply press the keys to disable or enable the system.
What we like about it:
Easy to carry.
lightweight.
GPS compatibility.
5000 channels.
What we did not like about it:
It's a bit costly.
The life of the battery is quite short.
Not highly suitable for beginners.
Check Price on Amazon
Whistler WS1040 Handheld Digital Radio Scanner
The Whistler WS1040 handheld digital radio scanner is known as an essential camping and traveling gear.
This product can offer weather alerts and features menu-driven programming which offers you all the needed help every time you need it.
On the other hand, Whistler has continuously giving outdoor lovers, travelers, and campers with all the necessary gear to make their outdoor experience better.
Either way, the Whistler WS1040 features a SkyWarm Storm spotter that has prompt access to the frequencies which are utilized by a storm spotter network.
Furthermore, it comes with a free-form memory organization that will efficiently and dynamically allocate memory.
This handheld radio scanner also boasts a digital AGC which instantly compensates for a low user audio level.
What we like about it:
Lightweight.
Compact.
SkyWarm storm spotter.
Digital AGC.
Easy to use.
What we did not like about it:
It is quite heavy.
Programming this scanner is a bit tricky.
You need to get extra rechargeable batteries.
Check Price on Amazon
Bao Feng BF-F8HP Dual Band 2-Way Radio
The BaoFeng is one of the most popular brands that specialize in manufacturing radio scanners with the goal of offering all the needed information on weather conditions and capability to contact important bodies during emergencies.
The Bao Feng BF-F8HP is dual-band and compact two-way radio that has user-friendly features. At a very affordable price, this unit will let you keep track of what's happening in your surroundings.
Moreover, this radio will enable you to be updated most especially in times of emergency.
This handheld radio scanner, on the other hand, is an enhanced version of the BaoFeng UV-5R. It features more transmission power that is based on a current-generation chipset along with a new concierge service.
Further, the BF-F8HP has an enhanced battery which provides the users with a continuing radio experience even though they are utilizing high power.
Finally, this radio is very easy to operate. As a matter of fact, it has an interactive user interface which enables customization and an easy way to access all the needed information. Its one of perfect baofeng digital police scanner on the market.
What we like about it:
Enhanced battery.
Interactive user interface.
Easy to use.
Affordable.
What we did not like about it:
Limited channels.
It's a bit awkward to program.
It is missing some advanced features.
Check Price on Amazon
Uniden BC75XLT: Public Safety Scanner, Racing Scanner with 300 Channels
The unit we have here is one of the most advanced CB radios that are commercially available, at the moment. The main advantage is in the fact it can store up to 300 channels in its memory which is invaluable to those who travel the same routes periodically. It also supports high and low VHF frequencies and the expected UHF frequencies.
One of the more interesting features is the "Do not disturb" function, which will close all the frequencies, giving you the option to go to complete radio silence in only a few seconds. Furthermore, it comes with one of the best displays among all products of this kind and it is well-made. Using it is simple as well, due to the fact the design is specifically adjusted for drivers.
One feature that truly sets it apart as an intelligently designed device is the free software compatible that it comes with. The application links the unit to your computer, enabling you to sync the data that is stored on it.
Overall, the radio is one of the more popular products in this category, and the sheer number of orders that the manufacturer gets is proof of how much love it's getting from drivers and CB radio enthusiasts everywhere. Uniden BC75XLT is one of the best handheld police scanner for sale. It is also perfect for Public Safety, Fire, Emergency, Marine, Auto Racing, Civil Air, Railroad, CB Radio, NOAA Weather, and more.
Things we liked
Supports up to 300 channels
Great display
Free software
Do not disturb feature
Things we didn't like
Doesn't come with batteries
The antenna is too long
Check Price On Amazon
Uniden BCD436HP HomePatrol Series Digital Handheld Scanner
This is a bit specific model on our list, so it deserves a different type of attention. It comes with a database containing channels from all over the US and Canada and 4GB of memory. Thanks to 3 AA batteries, it will run for 8 hours without a single issue.
The display is the best in the class. It is massive, compared to other units. Furthermore, navigating through the device's menus is simple and responsive.
Overall this model is a top-tier unit designed to cater to the needs of those who want a high-quality device that a powerful device that is extremely easy to use and durable.
Things we liked
Display
4GB of memory
Great design
Navigation
Things we didn't like
Price
Complicated user manual
Check it out here!
Things to Consider When Buying A Handheld Radio Scanner
Listed below are the things that must be taken into consideration when buying a handheld radio scanner.
Search Mode
This feature will let you uncover frequencies that are unpublished. Thus, make sure that the device you are considering has a search mode.
Scanning Speed
Radio scanners that have a high scanning speed will let you access the channels more rapidly. Further, look for a unit that has a mode selection because it will help you in determining the correct mode for given frequencies effectively.
Number of channels
The total number of channels available in radio scanners will identify the number of transmissions you may listen to.
Usually, basic models can store up to 40 channels making it ideal for users who want to listen to a few channels.
PC Control
Some radio scanners have computer controls that allow you to operate from your computer be it fully or partially. Actually, this is a useful feature to have if you are downloading frequencies from databases.
Conclusion:
There you have it the top 3 handheld radio scanners where you can choose from.
However, in our opinion, the clear winner is the Uniden BCD325P2 Handheld Radio Scanner. Though it cost three times as much as the other items in this list, the Uniden BCD325P is loaded with exclusive and advanced features that are beneficial in many ways.
And unlike the Midland 75-822, Uniden BCD325P2 comes with 5000 channels and can store 25000 allocated channels. What's more, it is GPS compatible.
Hopefully, this guide has helped you a lot in choosing the best handheld radio scanner that suits your needs.