Are you wondering how to fix a large dent in a car door? While a small dent in a car door can be fixed with simple remedies, large ones need a very different approach.
Having a large dent in the door of your car is an obvious frustration. For sure, you don't want to drive a car that has a dented door.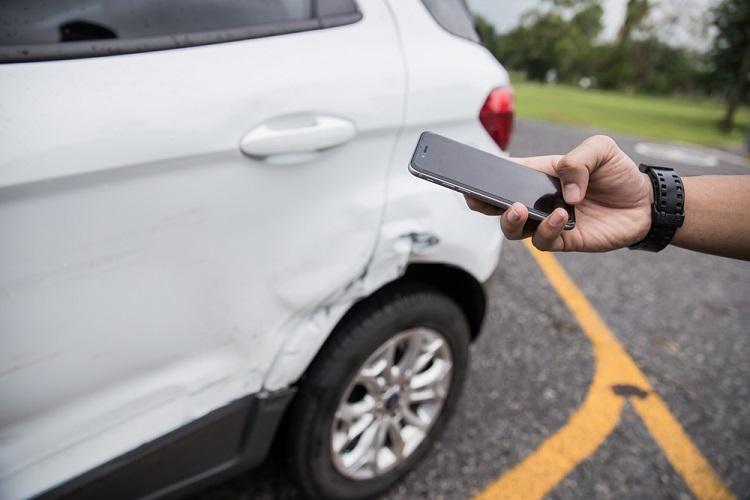 Either way, just like other car owners usually do, are you planning to bring your car to an auto repair shop? If yes, well that is a great idea. However, if you want to fix it by yourself, here are several proven methods that you may want to consider.
Popped out using a mallet
If the large dent in your car can be accessed from behind, consider popping out using a mallet. In this case, the best tool that you can use would be rubber mallets.
[img_products code="B00KX4KB5M" img_code="61oBygjTXcL" alt="TEKTON 30603 Fiberglass Handle Rubber Mallet" star_class="5″]
The good thing about this tool is that it won't leave any marks, however, it is firm and at the same time strong enough to reshape the dents.
On the other hand, you can expect a better result if you make use of a rubber mallet that matches the size of the dents in your car's door. Since you are dealing with a large dent, you need to utilize a bigger mallet, or else, you're likely to make further dent marks or creases on the door.
In addition to that, make sure that you address the dents from the back and more importantly, hit at the middle properly. Last but not least, make sufficient force to pop the dents but be sure not to overdo it.
Use a Plunger to Fix A Large Dent In A Car Door
This method works best if there's no crease in the center of the dent. What's more, this method will not make the dent on the door of your car worse.
[img_products code="B0746HH3RJ" img_code="61JhTSgsodL" alt="Yoohe Black Aluminum Suction Cup Dent Puller Handle Lifter – Dent Remover Heavy Duty Galss Lifting" star_class="4″]
If you want to try this way, make sure that you a plunger. Finding this tool is not hard you can either use an old plunger or purchase a new at a very affordable cost.
To perform this method, all you need to do is put your plunger on where the dents are and pump them afterward. The plunger will then make a force on the dent.
Nevertheless, if you notice that there's already enough force you can pull the plunger firmly. But if you're lucky enough this method will prevent you from visiting auto collision repair shops.
Keep in mind that this method is only applicable on a sizeable dent and not on smaller dents.
Use Screws, Hot Glue, and Wooden Dowels
When attempting to take out the large dent on your car's door by yourself, believe it or not, there's a possibility that you will damage your car even more.
One safe way of trying to get rid of large dents on your car is by utilizing many screws, wooden dowels, as well as a hot glue gun.
All you need to do is simply put two nails into every side of your dowel and then place the glue on the bottom. After that, put the dowels glue-side down in parts around the dent. Make sure to repeat this as many times as possible so that the whole area will be covered. Let them dry. And once the dent vanishes, pull each dowel out.
Put and pull the same dowels in many different places through the dent 'til most of it will come out. On the other hand, if you are considering to use this method, bear in mind that it needs a lot of patience and enough glue.
Nonetheless, when detaching the glue from the door, you can use either heat or rubbing alcohol.
Take advantage of a specialty tool
If you already tried the three methods above but, the large dent on the door of your car is still there then consider using a suction cup dent removal tool. This tool works like a plunger. You can attach it to the dent and then pull it up towards you to get rid of the dent.

Conclusion:
Even though all the above-mentioned methods may help in removing the large dent in your car, it's always a wiser decision to bring to auto body shops. At a reputable shop, you will be able to receive professional assistance. Such assistance will help you in getting back the original shape of your car. What's more, bringing your car to experts will reduce the possibilities of bearing further cost, the damage you may cause by repairing it by yourself.
But if you're confident enough to fix the dent on your car then do it. Hopefully, this content on how to fix a large dent in a car door has helped you a lot.