Disclosure: As an Amazon Associate I earn from qualifying purchases. This means that at no cost to you, we may earn a small commission for qualifying purchases.
Towing can be a tough thing to do, whether you do it regularly or occasionally. Buying the best trailer brake controller is one of the things you should consider to buy. It can help you have a better driving experience, which can be dangerous in tough terrains.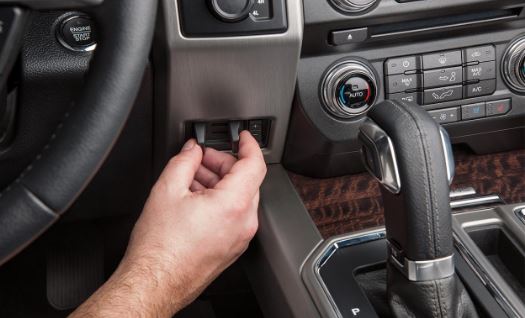 Why It's Important?
Trailer brake controller helps you get the job done safely. It works by adjusting the brake power and other products offer auto-adjust, so you can have a smooth and nice driving experience.
2 Types Of Brake Controller
Proportional:  It is the best type of electric trailer brake controller but can be complex and expensive. If you are handing towing services, this can be your best bet since it offers superior system for your trailer.
It works by sensing the speed of your vehicle and decelerate it, so your speed can be maintained. Installation is more precise than the other. It has to be placed in an angle arc so it can work properly.
Time-Delayed: It has a simple system, easy to install, you can mount it in any angle and it's cheap. You need to set the braking power percentage so when you push the brake, it will hold a power to assist you in stopping.
It is very simple to use but it doesn't have bespoke brake levels for a more controllable experience. It is not as smooth and nice as the proportional type of trailer brake controller.
With this brake controller's reviews, we will help you find the perfect trailer brake that fits to your desired feature.
5 Best Trailer Brake Controller 2019
If you are looking to buy a trailer brake controller for your car and you do not know what type of trailer brake controller is best. You are in right place, here is our depth reviews which will help you find out the best electric trailer brake controller for the money.
Tekonsha 90195 P3 Electronic Brake Control
Tekonsha has proved its products quality and amazing features. The Tekonsha 90195 offers the power that can stop everything. It is designed for superior brake performance, making it as one of the best trailer brake controllers you can find online.
Trailer Brake Control Tekonsha 90195 is perfectly engineered for all sorts of vehicles from small to huge trailers. It can let users store up to 5 managing options, so you can use it in different trailers or other users can adjust their desired brake power. It's versatile, compact and offers the best features in brake controllers.
Pros:
LCD display with adjustable screen color and 3 different available languages.
Boost feature offers 2 types of mode: Electric Trailer or Hydraulic brake mode.
Diagnostic shows status from brake, voltage, warnings, battery and output.
Plug n' Play with mounting clip (snap-in) to store easily when not in use.
Compact and sleek design.
Cons:
It's sold in higher price due to its durability and outstanding features
Check Price on Amazon
Reese Towpower 8507111 Brakeman IV Digital Brake Control
Reese Towpower 8507111 is the best brake controllers for our list because of what it can offer to users.  It has sensors that detects vehicle motion, then applies brake power properly to offer users a nice and smooth braking experience even in tough terrains.
It can be mounted in any direction, adjust power levels automatically and it has a sleek design that everybody would love. The digital display that shows voltage, sync setting, output setting, short connection and brake overload. It keeps you safer and easier for you to determine for any issues.
Reese wants to keep their product as safe as possible, which is why they include an advanced circuit protection in this product to prevent damage. So far, it's the best bang for the buck.
Pros:
Digital display indicates voltage, brake overload, sync and output setting.
Adjustable controls from different trailers output, speed activation and sync in your driving style.
Installs quickly, with it's compact design you can mount it in any direction.
Plug n' Play and quickly connects even on 8-brake systems.
Cons:
Only use ground systems for only 12V negative.
Check Price on Amazon
Curt 51140 TriFlex Electric Trailer Brake Controller
A compact and sleek designed brake controller that offers a wide range of features. It has digital display that can manage to handle 8 axles at a time. TriFlex is one of the most ideal features for Curt trailer brake products. It has triple axis to motion sensor which makes it able to detect your driving experience. Then applies the perfect brake power to offer you a smooth and nice stop.
It is intelligent brake system automatically adjusts when you go up or down the hill. It has cruise control and anti-lock brakes. A perfect partner for tough rides. It has an outstanding feature but can cost a bit more than other brands.
Pros:
Works in any vehicles and can accommodate up to 8 axles
TriFlex feature offers up to 9 levels of sensitivity adjustment
Compact and sleek design, looks great in your vehicle
Intelligent brake system
Easy to install and just plug in minutes
Cons:
Too much price and feature for small towing
Check Price on Amazon
Draw Tite 20191 I-Stop IQ Electronic Brake Control
A proportional brake controller that offers auto level adjustment. It utilizes sensor technology so it's easier to use and works efficiently.  Draw Tite 20191 has boosts feature for those who require additional brake power for heavy towing.
It also works in reverse, so it's easier to back up in tough spots. It's removable and easy to store in snap-in mounting clip. LED display shows diagnostic check, voltage and depicts electrical connection. It's affordable and has the most features you need for a brake controller.
Pros:
Plug and Play.
Boost feature for heavy towing.
Works in reverse for safer experience in tough spots.
I-Stop IQ feature provides proportional brake in 3 axles.
Self-diagnostic feature checks the systems before you go.
Cons:
Doesn't have 360 degrees rotating angle.
Check Price on Amazon
Tekonsha 90885 Prodigy P2 Electronic Brake Control
It's specially designed for electric hydraulic systems. There are numerous options for mounting this product to your vehicle, plus it rotates 360 degrees (vertically). It's digital display gives you a view of voltage delivered while braking.
It automatically adjusts in any terrain you drive and can be disabled whenever you won't need it. The price is in the middle range, but the features it offers can surely keep you safe, especially for heavy towing trailers.
Pros:
Ideal for heavy trailers
Up to 4 braking axles
Boost feature applies more power for heavy towing
Easy to install and remove when not needed
Digital display shows voltage and diagnostic check
Cons:
Doesn't have level of adjustment when you want a certain brake power
Check Price on Amazon
Conclusion
With these 5 best trailer brake controller reviews, you'll be able to determine which one suits the best for your budget and features that you need for driving your towing trailer. We ranked Reese Towpower 8507111 first because it's the best bang for the buck and provides best features for its price. But if you are looking for a versatile product that can manage regular towing, then we'd recommend Tekonsha 90195 P3 Electric Brake Controller for it's capacity in handling heavy duty towing trailers even on tough terrains.
Although all these list of five products are the best in the market. We made a thorough research and testing the products to help you find the best trailer brake controller. We hope this list of brake controller's reviews has helped you in searching for the perfect product that suits your desired feature.